Assassin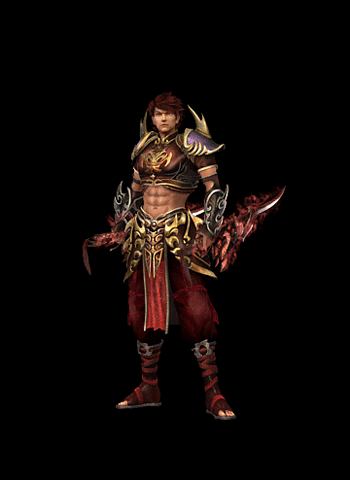 From the shadows of the winds, comes the Assassin; an order of mage slayers instituted from Gingko to hunt down rogue sorcerers corrupted by demonic magic.
The Assassin`s weapon of choice is a short blade, which they dual wield with high efficiency. Utilizing charge up-techniques, finishing moves and stealth, the Assassin builds up charges in a skill in order to unleash it with deadly effect.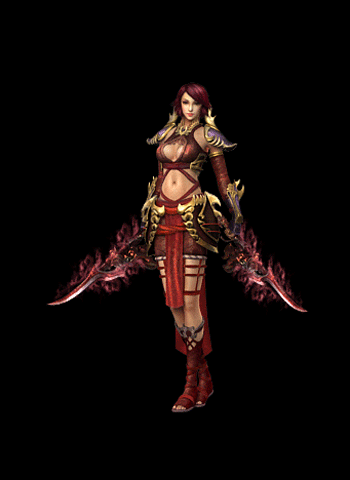 Assassins train in Gingko Tree Valley, where they are notorious for outwitting and out-pacing the Barbarians.
Though weak in strength, their agile body grants them the ability to remain undetected and allows their high accuracy blows to cause fatal damage to whoever, whatever, stands in their path.


Elements: Primary(Lightning), Secondary(Dark), Tertiary(Ice)

Assassin Skills and Spells
ShadowWalk
Become invisible and sneak up on unintelligent opponents
Train Level: 9
LightningSlash
Devastating dual attack using both blades charged with lightning
Train Level: 12
FireSlash
Devastating dual attack using both blades charged with fire
Train Level: 16
Kick
Kick back all surrounding enemies
Train Level: 19
Dispatch
Slit the throat of an enemy causing devastating damage
Train Level: 21
CorruptSword
Imbue your blades with poison that will infect your targets
Train Level: 23
Ruthlessness
Increase the speed of your attacks
Train Level: 30
Petrification
Sonic waves paralyse enemy foe in the path of the attack
Train Level: 31
FatalSword
Increase the destructive power of your sword attacks
Train Level: 32
CrimsonTempest
Create an electric wave of force moving forward and destroying enemies
Train Level: 35
Pierce
Target weak spots on your opponent to increase damage dealt
Train Level: 38
Defiance
Defy your enemies attacks by increasing defences
Train Level: 40
FrozenTempest
Create a freezing wave of force moving forward and destroying enemies
Train Level: 42
HeavenlySword
Focus power onto the sword and strike three spaces ahead
Train Level: 45
RelentlessStrikes
Attack all surrounding enemies with a sweeping dual strike
Train Level: 52
LightBodies
Surround yourself in an aura providing accuracy and agility to surrounding allies
Train Level: 60
OpenWounds
Target vulnerable areas of enemy foe leaving open wounds bleeding out
Train Level: 64
Reflection
Create an illusion of yourself that will fight by your side
Train Level: 72
FlashDash
Charge forward and slash enemies that lie in your path
Train Level: 78
Assassinate
Instantly kill a lower level monster that has not seen you
Train Level: 82